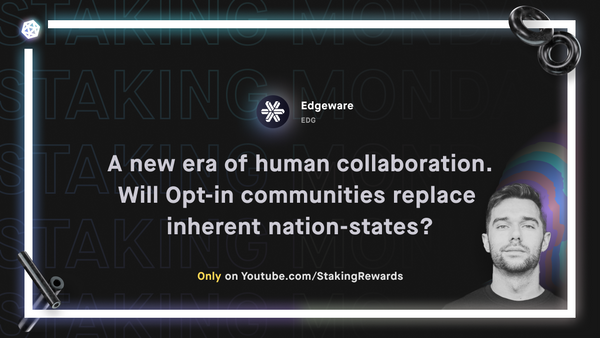 Apr 14 • 40M
Staking Mondays - Thom Ivy of Edgeware - Are opt-in communities replacing inherent nation-states?
Staking Mondays is a weekly show where we interview the best minds in the staking industry. For more episodes, check out our YouTube channel.
Staking Mondays is a new show by Staking Rewards where we invite industry leaders to talk to us about their specialty, their projects, and their passion. Episodes will be weekly on Mondays and we will live stream across all of our channels. This series is for cryptocurrency, DeFi and staking lovers.
Website: https://www.stakingrewards.com/

Twitter: https://twitter.com/StakingRewards

YouTube: https://www.stakingrewards.com/youtube

Staking Rewards Telegram: http://t.me/StakingRewards