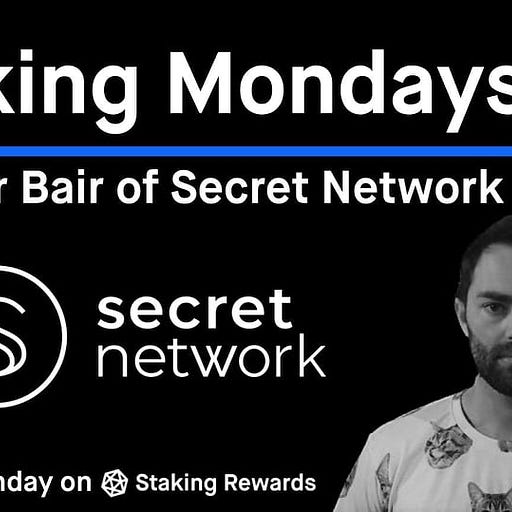 Jul 1, 2021 • 29M
Episode 1: Staking Mondays with Tor Bair of Secret Network
Staking Mondays is a weekly show to share knowledge from key staking industry leaders with the StakingRewards.com community. At Staking Rewards, we are helping investors to navigate the landscape of yield-generating digital assets helping them find the best opportunities to earn interest on their crypto.
Staking Mondays is a new show by Staking Rewards where we will invite industry leaders to talk to us about their specialty, their projects, and their passion.
Episodes will be weekly on Mondays and we will live stream across all of our channels.
The first-ever guest is Tor Bair of Secret Network. Tune in to watch and keep an eye out for giveaways during the video.